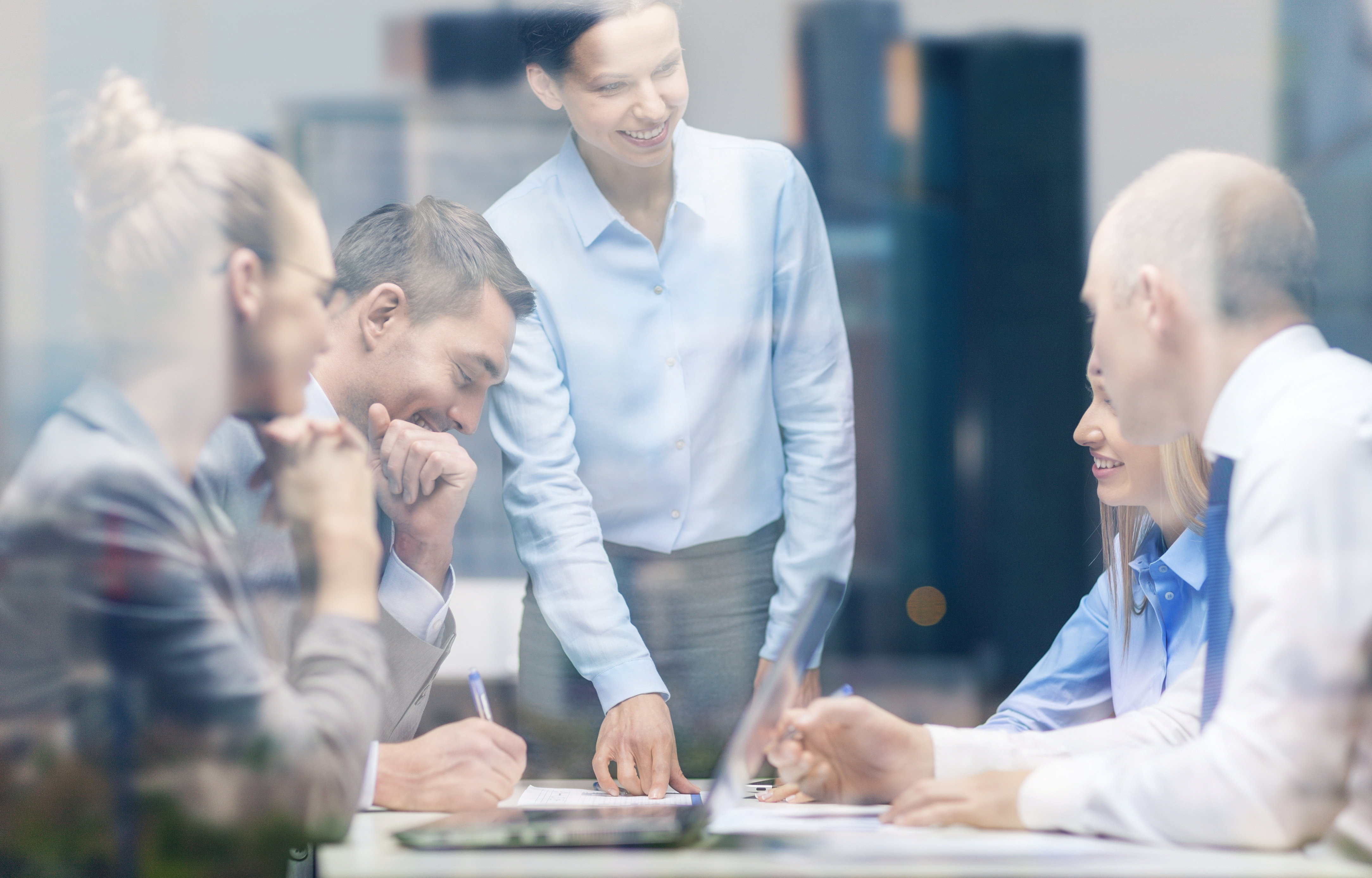 Career
Join our team!
As a young company we are constantly looking for new talents. Currently we are a team of 25 digital specialists. Together we offer our customers a complete package of software solutions for the construction industry. Our task is to develop and distribute digital tools for window manufacturers, installers and planners with the aim of making the core processes around the window trade more stable, faster and more cost-efficient.
That sounds exciting? Then join our team and become part of the DBS!
We are looking forward to meeting you.
Sie haben Spaß an innovativen IT-Themen und sind zudem geübt im Umgang mit Kunden? Dann verstärken Sie unser Team als IT Business Consultant ERP-Projekte.
Anstellungsverhältnis: Vollzeit
Einsatzort: Sendenhorst / Münster
Befristung: Unbefristet
Selbstständige Planung und Durchführung von ERP-Implementierungsprojekten im Bereich Fensterbau
kundenspezifische Anpassungen der bestehenden Standardsoftware KLAES
Organisation und Durchführung von Anwenderschulungen / Workshops
Beratung unserer Kunden zur Optimierung ihrer Geschäfts- und Fertigungsprozesse
Ausbau von Kundenbeziehungen zu langfristigen Partnerschaften
Abgeschlossene technische Ausbildung vorzugsweise im Bereich Fenster- und Bauelementebau
Kenntnisse in der Projektplanung und -steuerung von Vorteil
Ausgeprägte Affinität im Umgang mit IT-Systemen
Erfahrungen im Bereich Fensterbau-Software (KLAES wünschenswert)
Kontakt-, Kommunikationsfähigkeit und sicheres Auftreten
Teamfähigkeit und eine gute Auffassungsgabe
Hohes Maß an Engagement und
Reisebereitschaft (Schwerpunkt: Deutschland)
Gute Deutsch- und Englischkenntnisse
Spannende Herausforderungen in internationalen Projektteams
Entwicklungs- und Weiterbildungsmöglichkeiten mit langfristiger Zukunftsausrichtung
Neutralen Firmenwagen, auch zur privaten Nutzung
Eigenverantwortliches Arbeiten aus dem Homeoffice
Leistungsgerechtes Vergütungssystem
Wir fördern unsere Mitarbeiter nach besten Möglichkeiten und unterstützen Sie gern, Ihre Fähigkeiten weiter auszubauen.
Sprechen Sie uns einfach an.
Die vollständige Stellenbeschreibung im PDF-Format finden Sie hier:
Stellenausschreibung IT Business Consultant ERP-Projekte (m/w/d)
Not the right job posting for you?
Unsolicited applications are always welcome. Feel free to send us your application by e-mail to KWellsow@digitalbuilding.solutions.
We are looking forward to it.
Any questions?
You have questions about your application, our vacancies or your career opportunities at Digital Building Solutions GmbH? Then get in touch with us! We look forward to your inquiries.